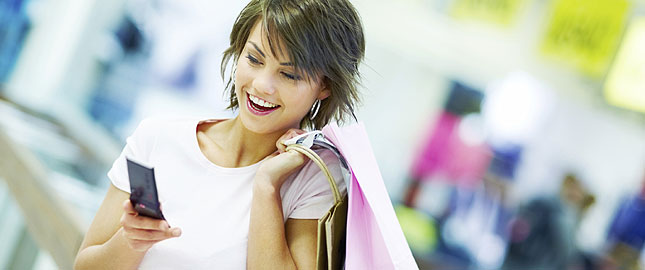 Banking is becoming increasingly less personal, and customers seem to like it that way.
At a time when bank branches are disappearing by the hundreds, many folks don't seem to care. In fact, an expansive survey shows that when it comes to the banking experience, institutions are far better off concentrating on creating great mobile experiences than on upgrading their physical locations.
The preferences show up in a variety of ways: Customers are one-third more likely to enjoy a mobile transaction than a bank visit; those who use branches are three times more likely to switch banks than those who are infrequent visitors; a branch visit is 2.3 times more likely to end up with an annoyed customer than using an app.
Those results came from a Bain financial services practice survey of 114,696 consumers in banks across the world.
"Mobile is definitely taking off in terms of usage, but it's also a consistently better experience," Gerard du Toit, a Bain partner who leads the firm's retail banking sector, said in an interview. "The younger generation is a little earlier in adopting, but the older generation is right behind them in terms of driving adoptions as well."
Indeed, Mike Shaheen, a 59-year-old network and IT outsourcing executive from Dallas, describes himself as a "late adopter" who now relies heavily on his Chase banking app.
Shaheen has four children including one attending college and one about to finish school. He uses the app both to send them money and handle their credit cards. He pays loans and keeps tabs on his own accounts.
What he doesn't do a whole lot anymore is actually go to a bank, something he used to do several times a week.
"In terms of my banking day-to-day activities, I never go into the branches anymore," Shaheen said. "Brick and mortar is pretty much a thing of the past."
In recent years, mobile banking and mobile wallets have gained outstanding popularity in many countries in Africa and Middle East. Trends also indicate that smartphone adoption and mobile broadband subscriptions will exponentially increase in the mass market segment in Africa.
Africa and Middle East offers tremendous opportunity in the Online and Mobile Banking space. Banks across these regions are upgrading their technological infrastructure to cope up with the demand. Banks are also investing in training their workforce on Online and Mobile Banking platforms.
BIZENIUS is proud to partner with banks across the region in addressing the Learning and Development needs on Online and Mobile Banking.
For more information please visit the Online & Mobile Banking Masterclass by BIZENIUS by clicking below:
http://bizenius.com/trainings/banking-finance/online-mobile-banking-masterclass/
We are organizing the Online & Mobile Banking Masterclass across Africa and Middle Eastern countries. For more information please email us at connect@bizenius.com